First of all, WOW! I wasn't expecting that I'll earn new followers eventhough I don't actively post here, compared before. Last time I checked, I only have 250 something followers via Google Friend Connect. Now, it's at 273! And I still get notifications that people follow me via other medias. Thank you very much to all the readers of my blog. 
☆*:.。. o(≧▽≦)o .。.:*☆
Moving on, this is my WIP post for my cosplay on Toycon, which is next Saturday. I actually didn't had any plans of cosplaying on the event, coz it's held at the dreaded SM Megamall. Guhh.. 
╭( ✖_✖ )╮
I decided that I'll cosplay this character, just this week! I'm currently watching the series and I really like the character. He's funny and smart, but he's a NEET - Not in Education, Employment, and Training. He's a gamer and a pervert. Haha! 
(*≧▽≦)ノシ))
Anyway, I styled my reddish brown wig for the character. I haven't used it yet for a cosplay character.
After snipping it, here's the result.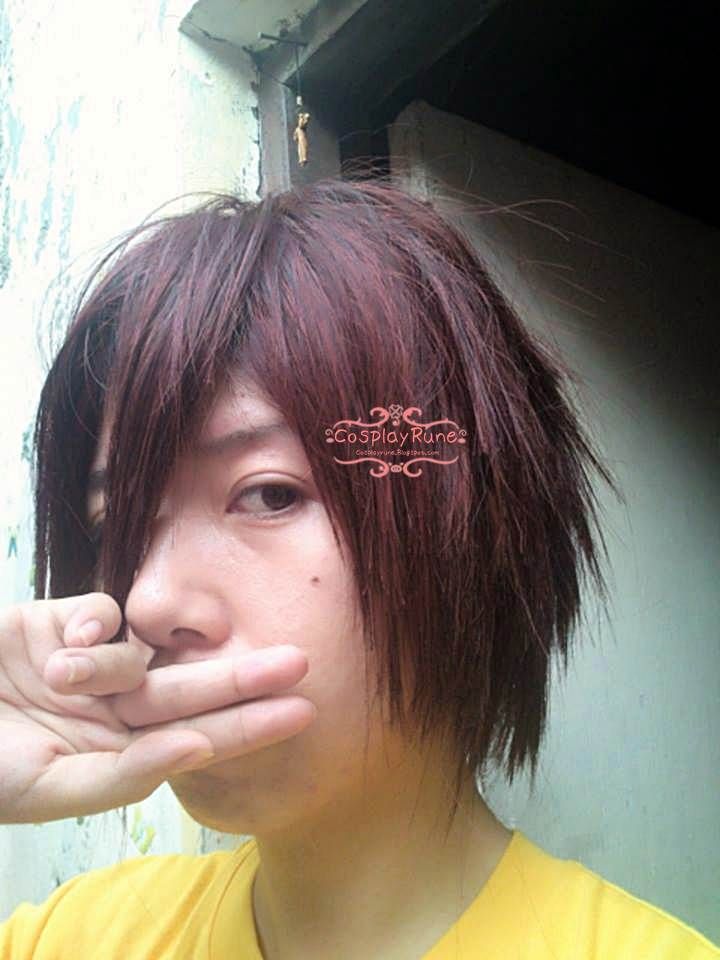 I then styled it and made it poofy and spikey. 
( ̄ー ̄)